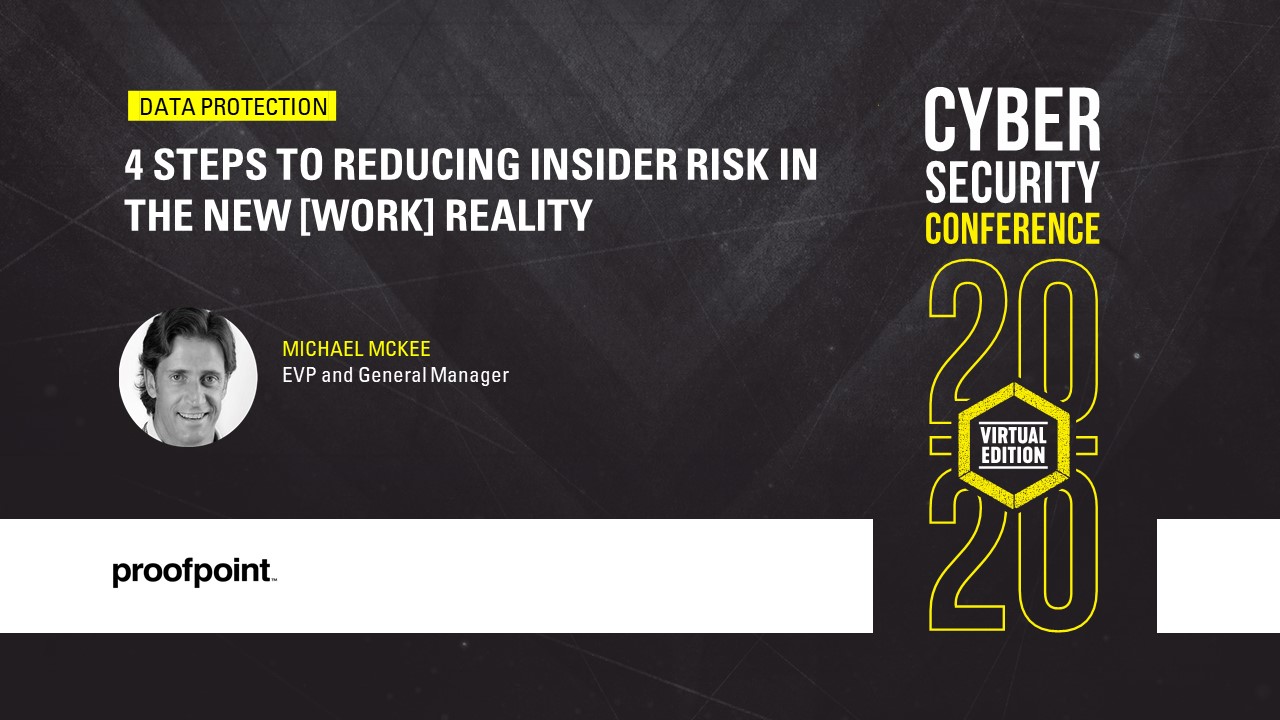 Protection des données | 4 Steps to Reducing insider risk in the new [work] reality
Découvrez cette conférence qui s'est déroulée lors de l'événement virtuel Cybersécurité 20/20 les 24 et 25 novembre 2020.
Descriptif de la conférence (présentée en anglais) :
Digital transformation has been reshaping work for years. 2020 has accelerated global reliance on remote work and cloud-based technologies at a pace we've never seen before. From a cybersecurity perspective, many organizations have been caught flat-footed by insider threats.

According to Verizon, 30% of data breaches are insider driven. The cost of these insider breaches has risen by 31% in two years to $11.45 million. Whether negligent, malicious, or criminal, insider threats present a major financial and reputational risk to organizations. Insiders can be anyone from a trusted employee, to a third-party contractor, to a supply chain vendor.

Yet, most organizations still rely on defending outside attacks to a "perimeter" that no longer exists – especially in our new work reality. Modern security programs complement traditional "outside-in" security solutions with a people-centric approach to insider threats. Only an approach that blends people, process and technology can successfully prevent data loss.

In this talk you will learn:
The new realities of how a distributed workforce and third-party workers access systems and data
The unique risks of insider threats and how to protect against data loss
How to take a people-centric approach to strengthen resilience and reduce insider risk

Michael Mckee, EVP and General Manager, PROOFPOINT
Une question? Contactez-nous!