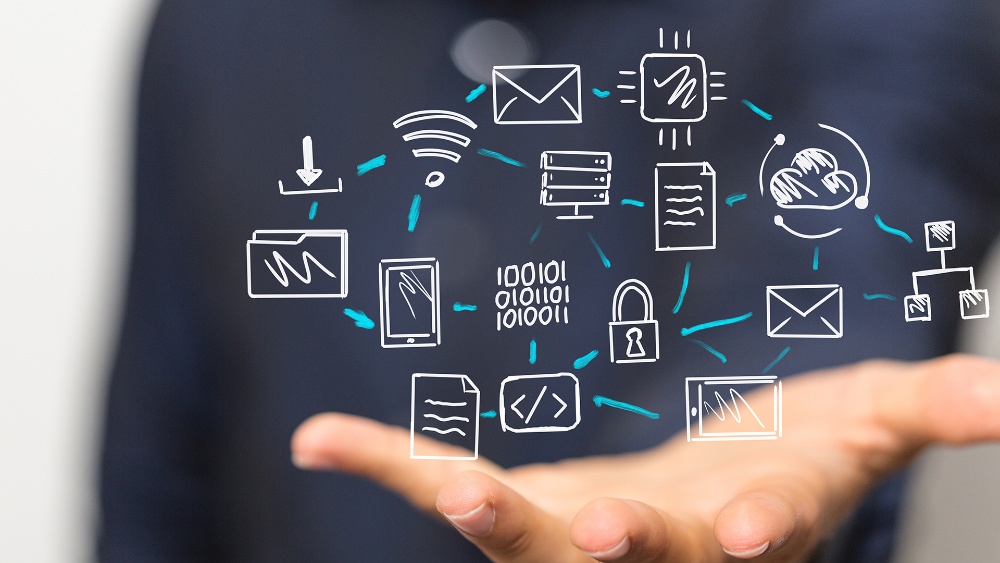 What IT infrastructure do you need for your digital transformation
You have no choice. Most businesses are going to have to embark on a digital transformation within the next few years. But many still lack the tools they need to do it. To be successful, you need IT infrastructure that's flexible, reliable and high-performing.
The digital transformation, here and now
Less than half of medium and large Canadian businesses have already begun their digital shift. Fifty percent of them are still in the planning stages, according to an April 2017 survey conducted by IDC Canada.
And yet, these businesses know they've got to get the ball rolling—and soon. Another survey conducted in late 2017 by Léger/NOVIPRO, revealed that 88% of IT managers and corporate decision-makers in Quebec plan on making major investments in technology within the next two years. In half of these cases, the investments will be in IT architecture solutions.
That's a whole lot of companies setting the wheels in motion for their digital transformation, right here, right now.
This is the case for I-D Foods, a Laval-based food distribution business with more than 10,000 customers across Canada.
To support its growth, the company needs reliable and efficient information systems."For 25 years, we had a system that we modified and improved internally to meet the specific needs of the business," says Michael Issenman, IT Infrastructure Manager at I-D Foods. "But three years ago, we began to see that this system's time was up; we needed a solution that was easier to configure and adapt to our current and future needs."
I-D Foods has selected NOVIPRO to help with its digital transformation.
Read our case study
Today, I-D Foods is one of the 350,000 organizations around the world using SAP software packages to support their digital transformation.
HANA databases now make up the core of SAP's offer. SAP HANA solutions are excellent for taking advantage of the in-memory database structure, offering unparalleled analytical capacity.
Just as organizations using ERPs should consider migrating to SAP HANA, their choice of IT infrastructure is just as crucial.

I-D Foods decided to replace its ERP and, after considering a dozen solutions, they finally opted for SAP HANA on an IBM Power platform. This was a smart choice on many levels.


IBM and HANA: made for one another
IBM worked jointly with SAP to develop the perfect environment for HANA: IBM Power Systems architecture servers. The HANA/IBM Power combination offers three main advantages:
Flexibility
IBM Power servers have advanced virtualization capabilities that allow you to deploy several SAP environments on a single system, thereby enabling vertical scalability (scale-up). In addition, the Dynamic Logical Partitioning (LPAR) dynamically manages hardware resources to continually optimize server operations.


Reliability
IBM always remains true to its reputation. Even today, its servers remain the most reliable during failures. IBM Power servers come with two cutting-edge features to further enhance their reliability: a system that automatically generates alerts when a potential error is detected and the default activation of Chipkill technology that monitors the state of memory chips. In addition, IBM Power servers are particularly helpful for virtual machine backups.


High-performance
POWER8 processors were designed to digest big data. They can handle four times more simultaneous instructions than Intel's x86 processors, allowing for significantly more in-memory read/write operations. They also offer six times more cache. Thanks to its capabilities, you can fully leverage the fast analyses made possible by HANA's in-memory, column-based structure.
Would you like to know more about the benefits of using IBM Power servers as the cornerstone for your digital transformation? Download our white paper: IBM Power: The Platform of Choice for SAP HANA.