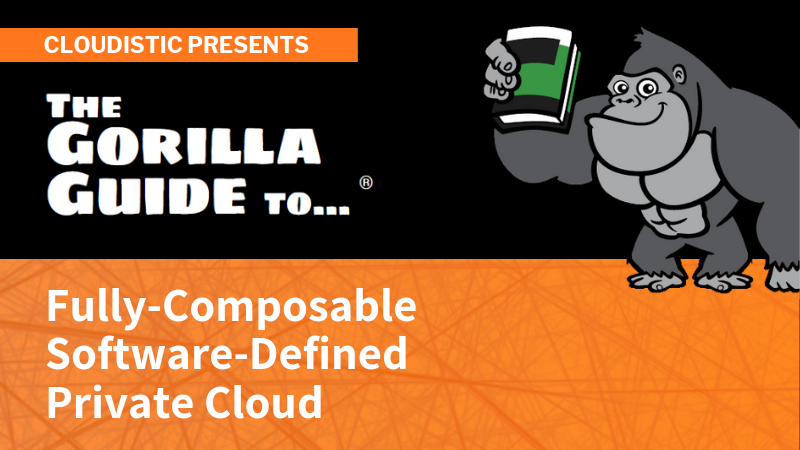 The Gorilla Guide to Fully-Composable Software-Defined Private Cloud
Businesses depend on technology, internal IT staff and managed service providers to help them simplify operations, drive innovation, and accelerate time-to-market and time-to-value. They expect technology to help them maintain a competitive advantage, achieve differentiation in the marketplace, and keep customers happy.
For business decision-makers, cloud is seen as a panacea of sorts, thanks to its cost model. No longer do companies need to expend massive mounds of money at routine intervals and hope that they ultimately grow into their purchases. Instead, cloud enables a consumption-based, pay-as-you-go model that operationalizes expenses. You pay only for what you use. There are no massive capital investments to be made.
INSIDE THis GUIDE:
Why Public Cloud Adoptions Fail
Pros and Cons of Cloud Models
Fully Composable Infrastructure Is the Future of the Data Center
Download this gorrilla guide to understand what is the cloud, its benefits, how to implement it and how to make the most out of it.
WANT TO LEARN MORE? TELL US HOW WE CAN HELP YOU!