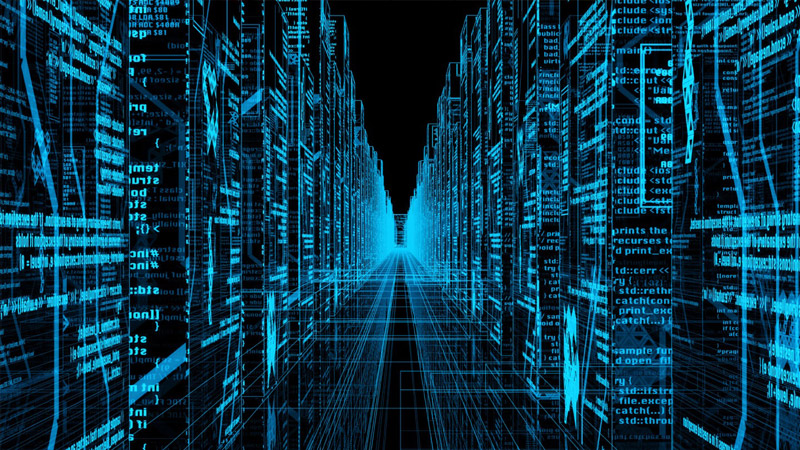 The future of hyperconverged?
Hyperconverged infrastructure is at the heart of discussions about the future of technology for companies. Hyperconvergence is considered an attractive option as much to revitalize data centers as to reduce footprints and simplify IT management.
Hyperconverged architectures have several key features:
Software-defined Solution
Basic Hardware
Centralized Management
Agility
Scalability
Performance
Automation
Virtualization
Shared resources
Data protection
Single point of contact
Low initial cost
The sheer number of benefits should facilitate the rapid adoption of hyperconverged solutions.
But where do we really stand?
Gartner's consulting and research firm has developed a graphical model to track technological maturity and the future potential of technologies and applications. The "Hype Cycle" shows, on a graph, the successive phases of the life cycle of technologies, and the discrepancy between their adoption and the expectations that they generate.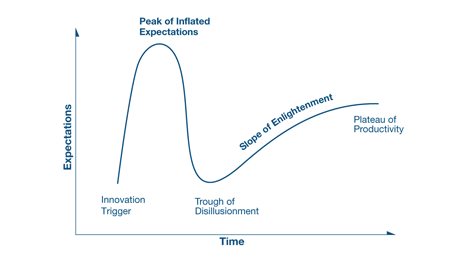 (Source: Gartner)
By it's location on this curve, you can predict the trends that will affect the technology over the next few months and years.
According to recent studies, hyperconverged technology has already passed through the "Trough of Disillusionment" test and has begun to climb the "Slope of Enlightenment". It is during this phase of return to grace that successes in the use of technology emerge. These successes help companies to see where and how the solution really fits into an organization and what value it generates. After the first generation failed to meet inflated expectations, improved second and third generation products are released, and a larger number of companies start funding projects based on this technology.
Having gone through its disillusionment phase, hyperconverged technology is expected to experience a much faster adoption in the years to come.
Moreover, the recent IT study by NOVIPRO shows that its level of adoption in business is not only growing, but has also reached the implementation phase in most cases.
The main elements contributing to the growth of hyperconvergence are:
Dell, Lenovo, HPE, IBM and many others now offer second and third generation HCI (Hyperconverged Infrastructure) solutions.
Microsoft Storage Virtualization products, VMware, and others can now support data compression, de-duplication, and auto-tiering.
HCI systems are now interoperable with the network virtualization capabilities offered by Cisco, Juniper and others.
Suppliers of rapid application development tools (DEVOPS) now offer products that have been tested and work well with the main HCI solutions, thus facilitating the adoption of these solutions.
HCI providers have developed tools for system, network & storage administration and management that are integrated into the main existing structures. This shows that HCI is becoming a high-level professional tool.
Virtualization technology vendors have also certified and support HCI installations based on their technology.
HCI Solution Providers now support KVM, Microsoft Hyper-V, VMware vSphere, or Xen hypervisors.
These advances demonstrate that Hyperconverged technology is now becoming a viable tool for businesses. The technology is evolving, and hardware and software vendors are improving their products. Professional services now know how to meet the needs of hyperconvergence.
Business decision makers have a vested interest in considering this technology to update their IT infrastructure.