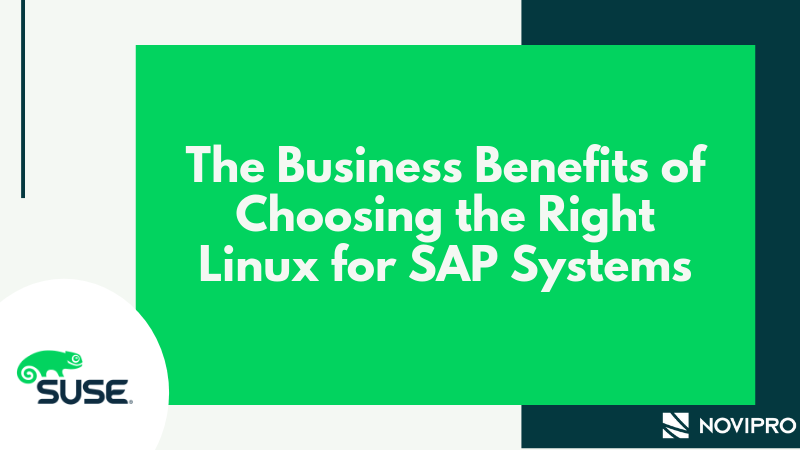 The Business Benefits of Choosing the Right Linux for SAP Systems
Managing costs while also maintaining system availability is important to any IT organization. However, pressure from the business to deliver innovative services faster does not usually come with a budget increase. When choosing a Linux platform for your SAP environment, it is not only important to look at subscription and support prices, but also to consider the value you receive from additional features that reduce costs, increase efficiency and provide operational excellence in other areas of the business.
Download this white paper in order to know Considerations when Choosing a Linux Platform, the benefits of using the technology and finally to know how to choose the Option that Best Fits Your Operations.
WANT TO LEARN MORE ABOUT SUSE? TELL US HOW CAN WE HELP YOU!