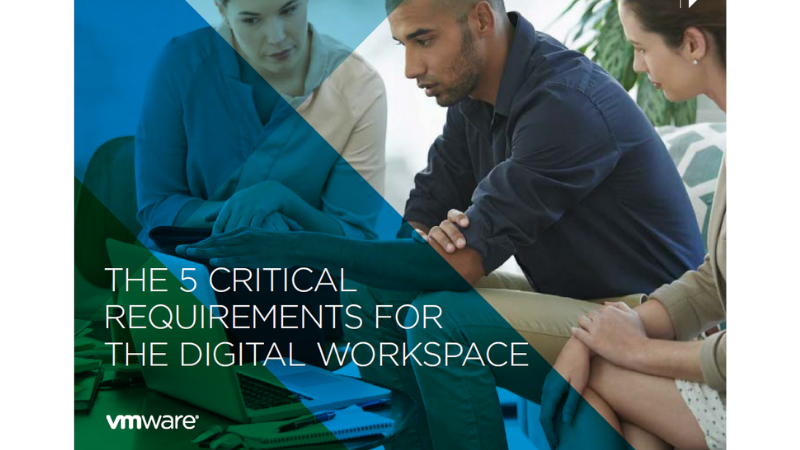 The 5 critical requirements for the digital workspace
As the digital workspace continues to transform entire industries, companies are able to adapt to new ways of connecting — to employees and information. Now the digital workspace is expanding to include new technologies like artificial intelligence (AI), which is emerging as the next best way to secure information, handle growing complex threats, and evolve productivity tools.
The increased use of company-owned and personally owned devices to access company information and conduct business has led to the development of a set of requirements that will help companies plan and implement their digital workspaces. The details underlying each requirement will be unique to your business or organization, but each requirement must be met.
Discover the 5 requirements in this white paper!
DO YOU WANT TO LEARN MORE? CONTACT US!