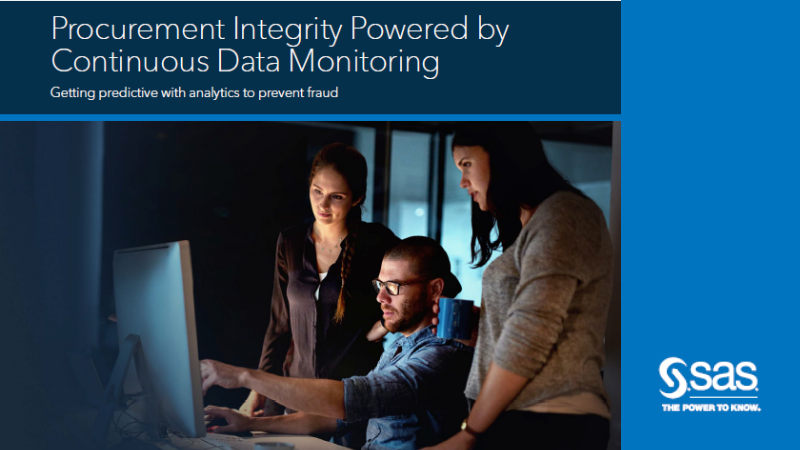 Procurement Integrity Powered by Continuous Data Monitoring
Did you know that procurement-related fraud is the second-most prevalent type of fraud in the marketplace today? In 2017, global companies experienced more than $7 billion in total losses.
Increasing regulatory pressures are putting procurement fraud in a bright light. Currently, 81 companies are currently under investigation for violations of the Foreign Corruption Practices Act (FCPA).
The question is, how can you change this – and can you afford to wait? Business leaders and auditors increasingly being held accountable for growing financial losses resulting from fraud, not to mention the reputational risk that accompanies it.
Through this white paper, discover how to getting predictive with analytics to prevent fraud.
DO YOU WANT TO LEARN MORE? CONTACT US!