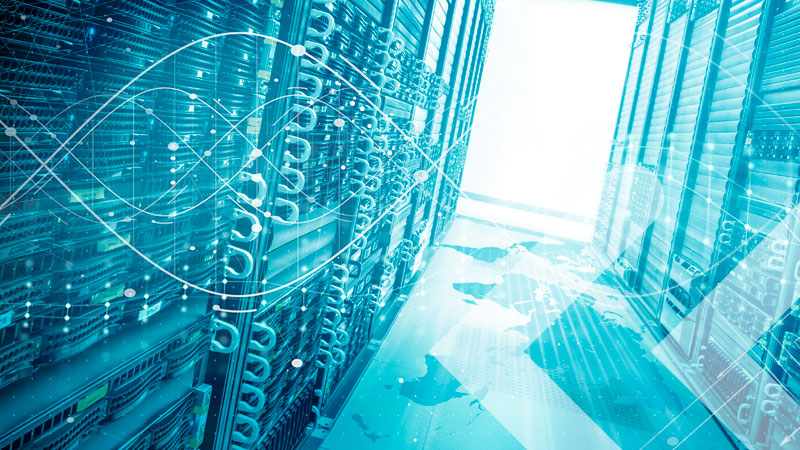 What's the best platform for SAP HANA?
Businesses considering a SAP HANA migration have important IT infrastructure decisions to make. Get our recommendations on the best servers for SAP HANA.
As a leading provider of enterprise resource planning systems (ERPs) and software, SAP serves more than 400,000 public- and private-sector customers in 180 countries.
For nearly 10 years, SAP has been honing HANA, a next-generation database that combines application services and analytical tools on an in-memory platform.
Deploying a SAP HANA solution prepares organizations to innovate and gain real-time insights into all company activities. SAP HANA gives business leaders instant access to clear and diverse information to help them make informed business decisions.
All business with a SAP ERP or applications should consider migrating to the most recent version of HANA. The clock is ticking for current SAP application users, as the enterprise and software giant will stop offering support to clients using HANA 1 as a database in May 2019. By the end of 2025, SAP will only provide support and maintenance for SAP solutions that running on HANA 2.
When considering a SAP HANA migration, companies have to make an important decision about their IT architecture: what type of servers should they use?
The IT experts at NOVIPRO have carefully studied the question and concluded that IBM Power servers are the best choice.
It makes sense. After all, SAP and IBM worked together to fine-tune these products specifically for SAP HANA— and it shows. There are several major advantages of running SAP HANA on IBM Power systems compared to other architectures, but here are the top four:
1- Outstanding reliability
Since your business operations rely on SAP HANA, it has to be deployed on very dependable servers. IBM is the uncontested winner for reliability.
According to a recent ITIC report, IBM solutions ranked first for reliability in 2018. 84% of businesses that use an IBM Power platform on Linux reported experiencing less than 10 minutes of service unavailability. On average, these companies had unplanned outages that lasted 2.1 minutes per server per year, compared with 29 minutes for those using Dell x86 servers and 37 minutes for those using HP x86 servers.
IBM is known for making high-quality products and its Power servers offer extra reliability thanks to:
Preventive alerts

sent to the system administrator when a potential failure is detected through heuristic evaluations

Built-in virtualization capabilities

that increase system resiliency by creating a virtual machine for use as a backup
2- Specially designed for HANA
Since SAP HANA is an in-memory database, it uses server memory and hard drives in a very specific way, requiring very specific hardware.
IBM Power servers were specially designed to offer substantially more memory availability. As a result, their in-memory read/write capabilities are up to four times higher than servers based on Intel processors. IBM's POWER9 H922 and H924 servers offer up to 4 TB of DDR4 memory with two Power Systems processors.
With up to 8 dynamic threads per kernel, they can process up to 4 times more simultaneous instructions than a commodity processor. They also offer six times more cache.
3- Flexible and scalable
In the past few decades, the relative affordability of commodity servers encouraged scaling out. That is, companies simply added servers whenever a need arose. Consequently, many companies found themselves with a proliferation of underutilized servers (server sprawl), an issue resulting in higher (and recurrent) expenditures on electricity, air conditioning, rack units and personnel to manage and maintain these servers.
Today, organizations are returning to a scale-up approach that aims to maximize the use of hardware resources within a consolidated system. These businesses want systems that can evolve at the same pace as the company, without constantly having to add new machines to their infrastructure.
With outstanding virtualization capabilities, IBM servers will let you deploy a HANA environment using a scale-up approach.
In fact, the PowerVM virtualization solution makes it possible to have up to 8 SAP environments on a single IBM Power system. In addition, dynamic logical partitioning (DLPAR) allows you to allocate hardware resources (memory, processor, etc.) dynamically between the various partitions. For example, you could allocate more CPU to the production environment during daytime or, conversely, allocate more power to test environments at night.
4- Long-term cost savings
The cost of a new server is just a fraction of your overall IT infrastructure investment. Typically, businesses want to know the total cost of ownership, which encompasses the entire lifecycle of a piece of equipment: its acquisition cost, operating costs, and even its resale price when the time comes to replace it.
Of course, choosing several inexpensive servers or investing in a commodity architecture will save you money over the short term. But if your infrastructure can't easily adapt to your business' changing needs, you'll need to spend more on additional equipment.
In the end, the improved virtualization you get from IBM Power servers translates into real cost savings.
Reliability, performance, flexibility and cost-savings: these are the top four reasons that NOVIPRO recommends IBM Power platforms to any business with a SAP HANA migration on the horizon.
For more on this topic, check out our free white paper entitled: "IBM Power: The Platform of Choice for SAP HANA."
The new generation of servers with POWER9 architecture includes IBM Power for SAP HANA (H922 and H924), a system specifically designed to run SAP HANA workloads. It's the perfect platform to support your SAP HANA migration.
Since migrating to a critical platform like SAP HANA is a complex process that often spans several years, it makes sense to get help from experienced specialists. With NOVIPRO, you get to work with some of the best SAP integrators and administrators in the field. We'll help you determine which infrastructure solutions can help your business get the most from SAP HANA. Count on us for valuable advice before, during and after your migration.
Can you run SAP HANA on cloud servers?
Beyond choosing the right platform, companies planning a SAP HANA migration have to consider whether they want to use on-premise or cloud servers. Our E-SPACE division provides cloud hosting services for high-performance servers. With secure data centres located in Canada, E-SPACE gives you access to scalable development and production environments with the flexibility to change along with your needs.
E-SPACE also offers managed infrastructure services, no matter which server hosting arrangement you choose (on-premise, cloud or hybrid). With experts available 24 hours/day, 365 days/year, our goal is to let your team focus on your business' critical applications and core business.
Since we have specialized expertise in SAP and IBM solutions, we're choice partners for SAP HANA managed services. We even offer SAP Basis Administrator access to help with your migration and subsequent infrastructure maintenance.