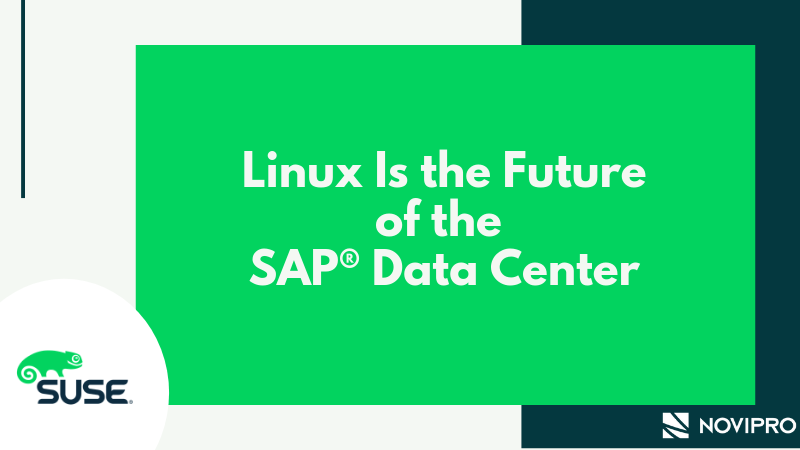 Linux Is the Future of the SAP® Data Center
SAP HANA® has created a monumental shift in the SAP infrastructure landscape. SUSE and its partners can lead the conversation around what the next generation of the business suite, SAP S/4HANA®, means for enterprise infrastructure and can lead the effort through platform migration, simplification and consolidation. SUSE and its partners can help you plan for growth and extend the value of your SAP HANA investments.
Download this whitepaper to learn more about this Linux technology, to know more about the evolution of SAP's platform and also to know how SUSE align with the SAP S\HANA vision amongst other interesting information.
WANT TO LEARN MORE ABOUT SUSE? TELL US HOW CAN WE HELP YOU!