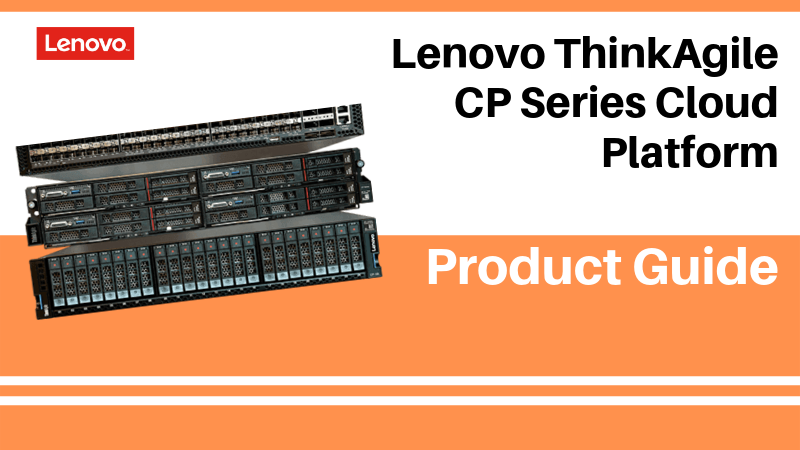 Lenovo ThinkAgile CP Series Cloud Platform - Product Guide
Lenovo ThinkAgile CP Series is an all-in-one, composable cloud with an integrated application marketplace and end-to-end automation, delivering a turn-key cloud experience in your own data center. ThinkAgile CP Series uses modular compute, storage, and networking components paired with the cloud virtualization software to create pools of IT resources, independently scaling and allocating capacity, and automatically configuring resources to fulfill application requirements.
This product guide aim to describe in details the different components and features of this Lenovo Product. Download this technical document so that Lenovo Thinkagile CP Series Cloud Platform no longer holds any secrets for you.
WANT TO LEARN MORE? TELL US HOW WE CAN HELP YOU!