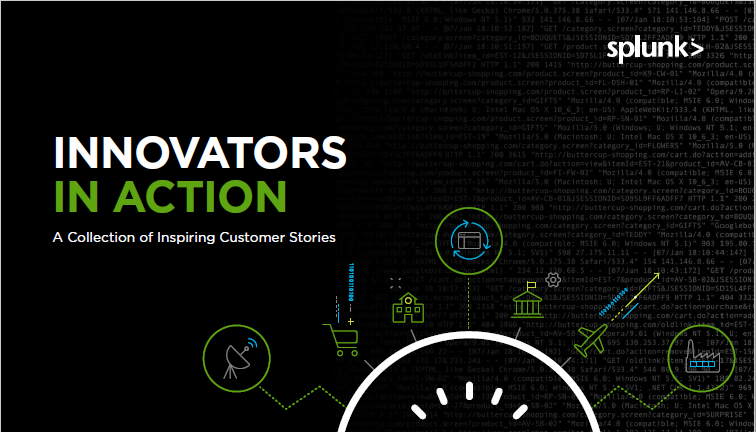 Innovators in action : a collection of inspiring customers stories
Forward-leaning organizations around the globe and across industries — from financial services and manufacturing to healthcare, the public sector and beyond — are turning mountains of machine data into answers. These organizations are driving business transformation to deliver better customer experiences, reduce downtime, increase profitability and improve security.
Read the stories of more than 40 of Splunk's customers chosen from 11 different industries.
WANT TO LEARN MORE ABOUT SPLUNK? TELL US HOW CAN WE HELP YOU!