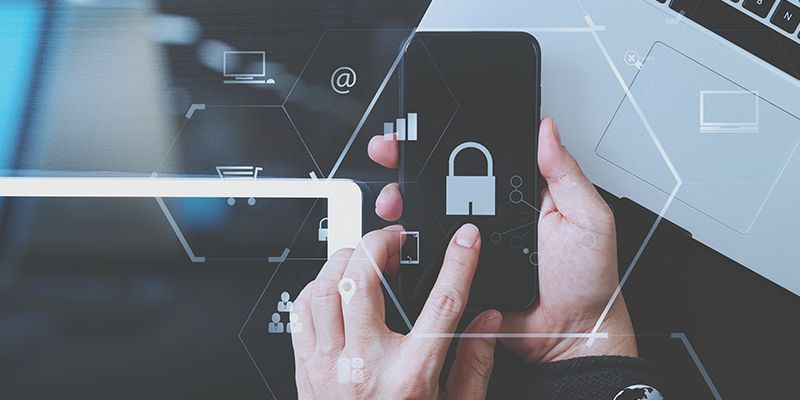 IBM MaaS360 with Watson: An AI-powered UEM solution
A single solution to manage all your employees' devices.
The digital transformation of the workplace is revolutionizing the way employees use IT tools. These days, employees rarely work 9-5 strapped to a single workstation in a closed office environment. As the extensive use of laptops, tablets, smartphones and other smart devices shows, mobility is the new normal.
While these technologies lead to substantial productivity gains, the proliferation of connected devices comes with its own set of challenges. So what's the best way to manage these endpoints and the different operating systems they use? How do you ensure that all your devices operate at their full potential? And how do you secure your company's various network access points without compromising the user experience?
UEM: A prerequisite for secure mobility
Unified endpoint management (UEM) solves these complex challenges by simplifying the way organizations manage connected devices and IoT equipment, as well as users, identities, applications and content. By adopting a solution that controls all these parameters through a single interface, companies can gain broad visibility of their ecosystem and their business' health and security.
A UEM solution does much more than administer user access rights. It can:
Facilitate device management with a unified interface that allows IT teams to deal with configurations, obsolescences and updates.
Improve the user experience for employees by equipping them with applications that improve work quality and productivity with single sign-on (SSO) access control.
Secure your devices, users and ever-growing volume of data by detecting malware and infected equipment and by deleting data from lost or stolen devices.
Today, mobile technologies are converging toward modern endpoint management systems that use an application program interface (API). An effective UEM platform must provide users with a secure and user-friendly experience. All of this and more is available with IBM MaaS360 with Watson, a UEM solution recommended by NOVIPRO.
AI-enhanced endpoint security
Organizations that adopt artificial intelligence (AI) to optimize their threat monitoring and response processes gain a leg up on the competition. When integrated with an UEM solution, AI helps businesses better understand how their employees interact with their mobile devices so they take fast action when risks are detected. This is done by rooting out malware on devices from newly updated applications. AI compares these threats against all the information available online (blog posts, research articles, forums, tweets, etc.) to put them into context and provide IT teams with suggestions on how to fix the problem.
This process gives specialists better visibility of the ecosystem's security and results in significantly faster decision making.
Identity management: A pillar of endpoint security
Providing a quality user experience for employees is paramount for organizations because it helps boost productivity and improve talent attraction and retention. In parallel, today's employees want to choose the types of devices and applications they work with. This is particularly true at companies with a BYOD (bring your own device) policy. These firms give employees the opportunity to use their own electronic devices for work. But with this trend comes the challenge of having to keep your systems secure without hindering user productivity.
Identity management must be a key component of any UEM solution. When properly configured, UEM combines both convenience and security.
First, employees get fast access to critical applications through a simple single sign-on process prepared by your IT teams for optimal convenience and efficiency.
Second, corporate data is protected by restricting access to trusted devices and using customized multi-factor authentication to mitigate risks.
IBM MaaS360 with Watson: A comprehensive UEM solution
Secure your employees' mobile devices in the cloud with IBM's MaaS360 with Watson. This unified solution for web/SaaS technology lets you manage all your endpoints, users, applications and content while securing access to your company's network and SaaS applications like Office 365. Take the first step in your digital transformation with this comprehensive, AI-optimized UEM solution reinforced by Wandera mobile threat detection technology.
Talk to a NOVIPRO advisor to find out how this solution can work with your IT environment.
LEARN MORE ABOUT IBM SOLUTIONS - CONTACT US!