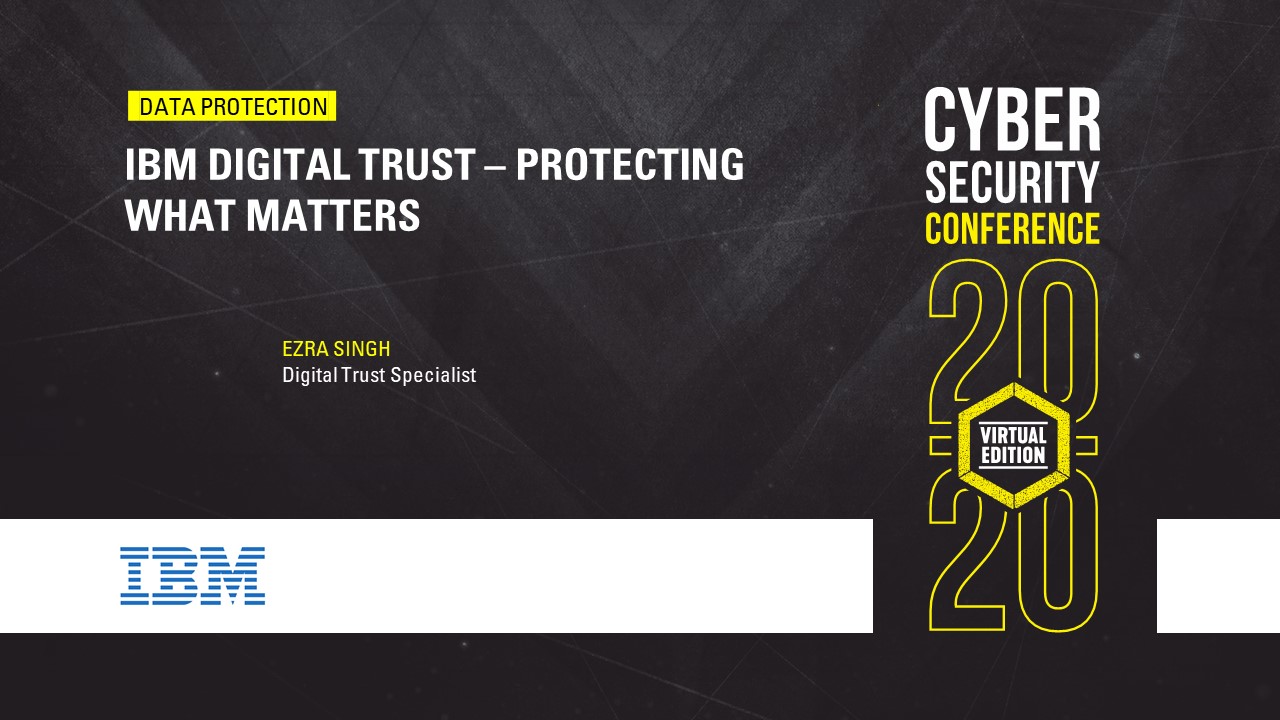 Data protection | IBM Digital Trust – protecting what matters
November 25 2020 from
IBM
Discover this conference that took place during the virtual event Cybersecurity 20/20 on November 24 and 25, 2020.
Conference description:
Protection of digital assets requires an understanding of where your business and security are aligned to unlock innovation and growth while limiting business risk. It's not enough to simply wrap security around your business, you need to build a security program that delivers real business results. This session will introduce strategies and IBM Security solutions that deliver good security that's good for your business.

Presented by:
Ezra Singh, Digital Trust Specialist, IBM SECURITY