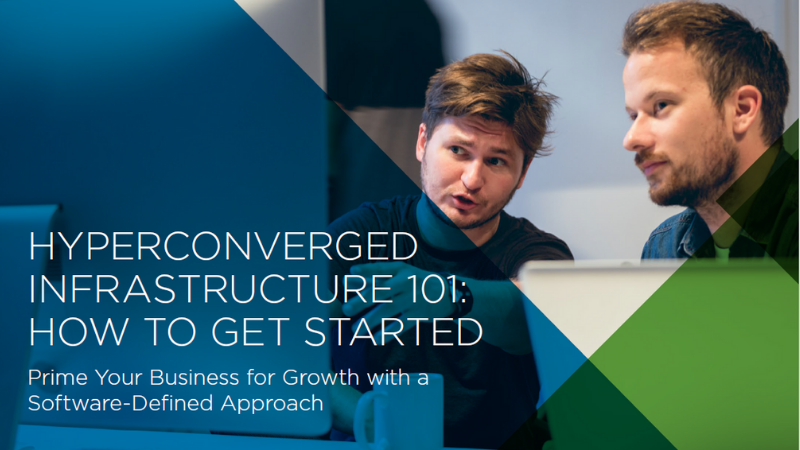 Hyperconverged infrastructure 101: how to get started
Business demands are shifting. The pace of technology is speeding up. The ability to deliver applications faster while building a hybrid cloud strategy is no longer a nice-to-have, but a must-have for modern businesses looking to stay competitive while meeting customer needs.
The fast pace of digital business spurred organizations around the world to embrace compute virtualization, which transformed the data center over the past decade.
But that transformation isn't complete. Many IT teams still rely on hardware-centric approaches to storage and networking, which are expensive and time-consuming to manage and maintain, and don't provide the flexibility and agility that today's users demand.

In an era where speed and performance are critical, moving to a software-centric approach in every area of the data center is the only way to get ahead.
That's why so many organizations are turning to hyperconverged infrastructure.
Thanks to this white paper, prime your business for growth with a Software-Defined Approach!