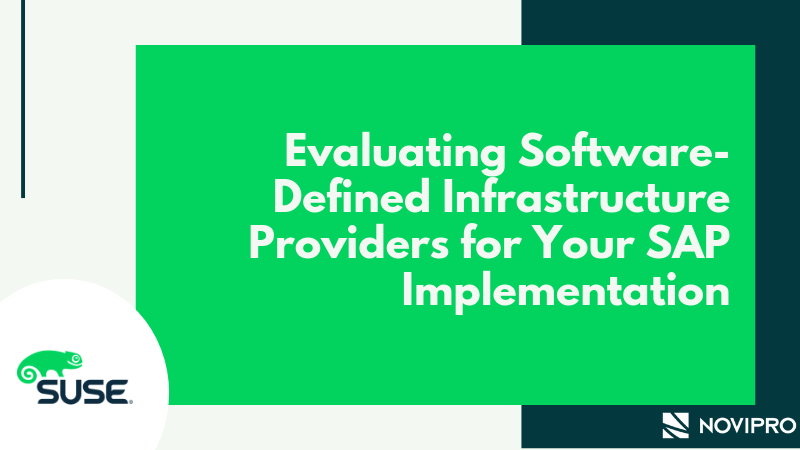 Evaluating Software-Defined Infrastructure Providers for Your SAP Implementation
Whether you are migrating an existing SAP landscape or beginning a greenfield deployment of HANA, you will be bombarded with choices along the way from how to (re)engineer your business process to whether you should deploy in the cloud or on-premise and even how you will manage your SAP landscape.
The purpose of this paper is to help you layout key criteria for choosing your open source software-defined infrastructure (SDI) partner and Linux provider. Download this white paper to find answers and know more about these technologies.
WANT TO LEARN MORE ABOUT SUSE? TELL US HOW CAN WE HELP YOU!