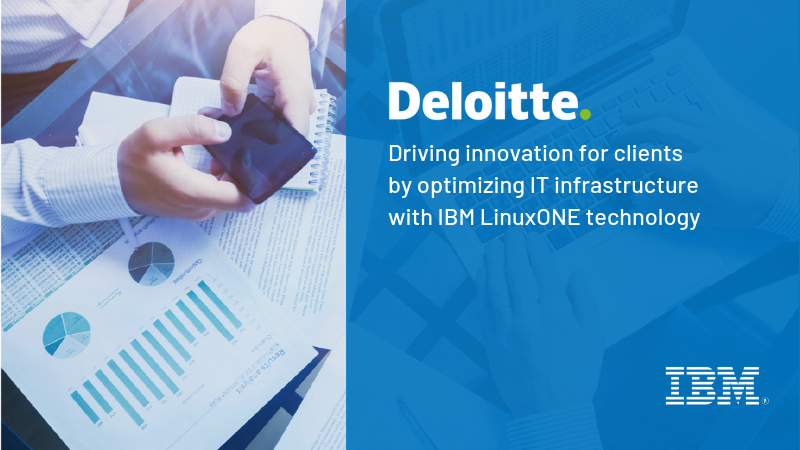 Deloitte : Driving innovation for clients by optimizing IT infrastructure with IBM LinuxONE technology
IBM® LinuxONE™ solutions are high-performance enterprise servers that combine security, reliability and flexibility with lower TCO. Deloitte is now using LinuxONE technology to help clients optimize their data centers.
Read this case study to discover how Deloitte manage to help companies drive technological innovation, without undermining the stability of core applications that are vital to everyday operations, while tightly controlling costs with LinuxOne technology.
WANT TO LEARN MORE? TELL US HOW WE CAN HELP YOU!