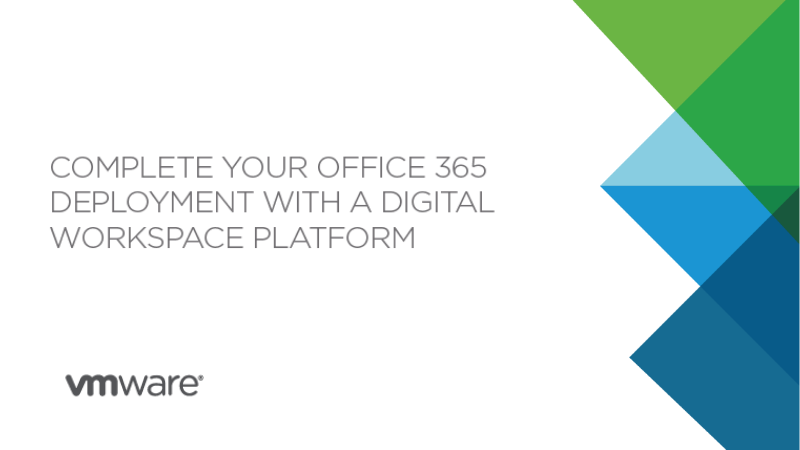 Complete your office 365 deployment with a digital workspace platform
To offer the employee-centric experience businesses need, IT organizations are adopting a digital workspace strategy. The digital workspace is a fundamental change in the way end-user services are delivered. It lets IT securely and reliably deliver the apps and data employees need to work across any device, company-owned or personallyowned (BYO).
VMware Workspace ONE™ is a digital workspace platform that puts IT in the position to succeed by allowing executive, end user and IT needs to be met. The platform provides management at scale to keep pace with today's dynamic business environment.
Download this white paper and discover how VMware Worspace ONE can help you optimize your business.
WANT TO LEARN MORE? TELL US HOW WE CAN HELP YOU!