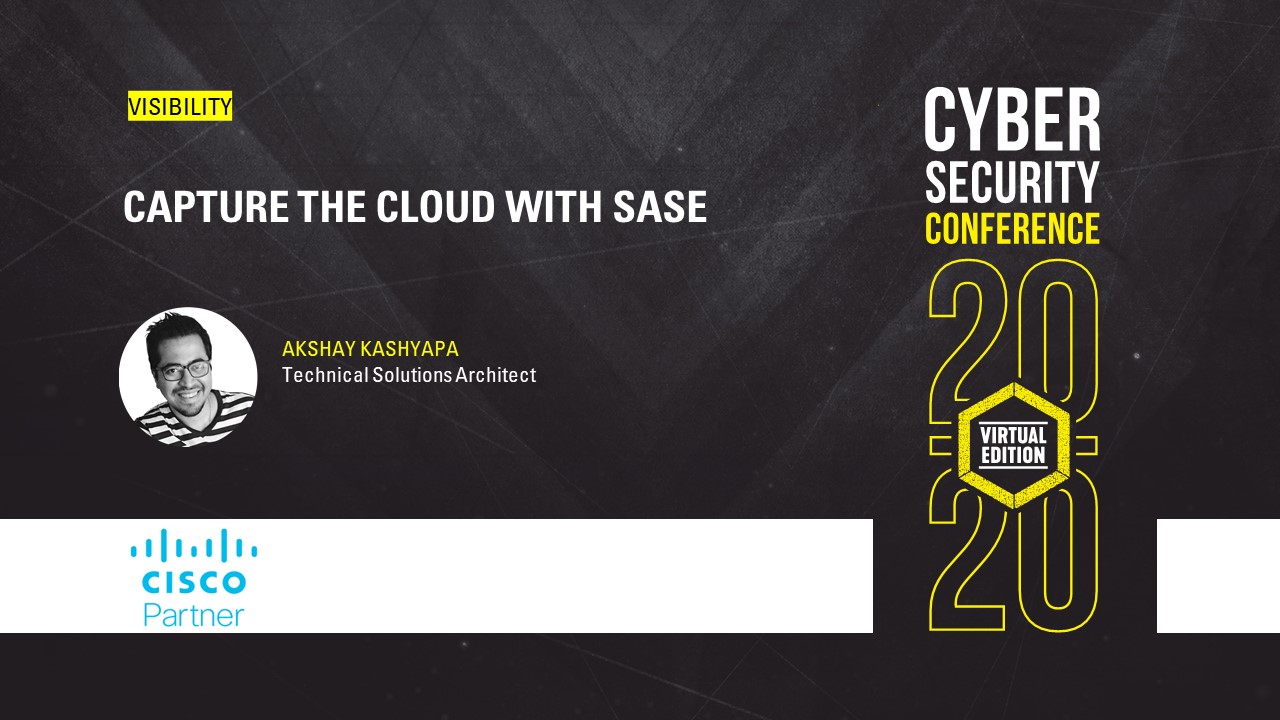 Visibility | Capture the Cloud with SASE
November 25 2020 from
CISCO
Discover this conference that took place during the virtual event Cybersecurity 20/20 on November 24 and 25, 2020.
Conference description:
With the digital transformation of businesses, security is moving to the cloud. This is driving a need for converged services to reduce complexity, improve speed and agility, enable multicloud networking and secure the new SD-WAN-enabled architecture.

Presented by:
Akshay Kashyapa, Technical Solutions Architect, CISCO