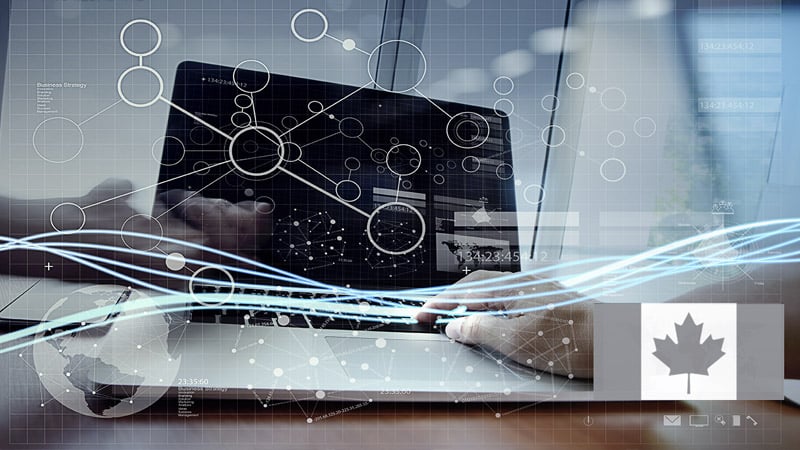 Canadian companies ready to invest in IT
Nine out of 10 Canadian companies plan to make IT investments over the next two years. Their motivations include a desire to foster innovation and increase production, but also a fear of falling behind competitors.
This was one of the findings in the second edition of IT Trend Perceptions in Canadian Large and Medium-Sized Businesses, a Léger study conducted for NOVIPRO that surveyed 467 decision-makers across the country.
Their reasons for investing in IT are varied and include reducing costs and boosting productivity (40% of respondents), making better decisions and driving growth (30%), innovating (26%) or simply surviving over the long term (25%). In a notable change, the proportion of decision-makers not planning to make any major IT investments over the next two years fell by nearly half (from 15% to 7%) between 2016 and 2018.
"In my view, businesses are starting to get spooked," says Yves Paquette, President and CEO of NOVIPRO. "When they see industries being completely transformed by new technologies, they realize that they urgently need to get onboard."
Artificial intelligence still not a priority
While the vast majority of Canadian businesses recognize the importance of investing in IT, they don't seem to be in a hurry to explore the potential of AI. In fact, according to the study, only 23% of businesses said they planned to invest in AI. Among IT decision-makers, this figure grows to 34%.
These results are surprising given the numerous AI investments and major research centres in the country, especially in Montreal.
So why are Canadian companies hesitant to jump on the AI bandwagon? "Without a doubt, they need help understanding how they can apply these new technologies," suggests Yves Paquette. "The danger we face is that if Canadian companies aren't prepared to take on concrete projects in AI, the local expertise that we've been cultivating here may leave for the United States."
Businesses want to tame their big data
The Léger/NOVIPRO study also reveals that companies are planning to introduce IT solutions in the areas of business intelligence (46% of respondents), advanced analytics (37%) and CRM (34%), three fields where data analysis plays an important role. Businesses want to exploit this data to improve their decision-making processes or to become more competitive. They also want effective tools to better manage data about their existing or prospective clients.
One thing is clear: the future belongs to big data. "It would be impossible for a human being to process all the information available today, and the quantity of data will only keep growing exponentially," says Yves Paquette. "That's why businesses are making investments to find new ways of extracting practical insights from this data."
Investing in introspection
Automation, factory 4.0, big data, the cloud, the Internet of Things, artificial intelligence, machine learning—for companies engaged in a process of technological transformation, it can be a challenge to know where to start.
On this issue, Paquette is unequivocal: "First of all, companies need to invest in identifying their needs." Businesses need to look at where they stand in relation to the competition and market trends more generally. According to Paquette, "businesses need to perform these diagnostics. If you want to launch an IT project that will generate a gain for the company, it will take time and investment."
And because there's never enough time or money in today's world, it's better to take a step back and carefully choose the right goals than to wander blindly in all directions!