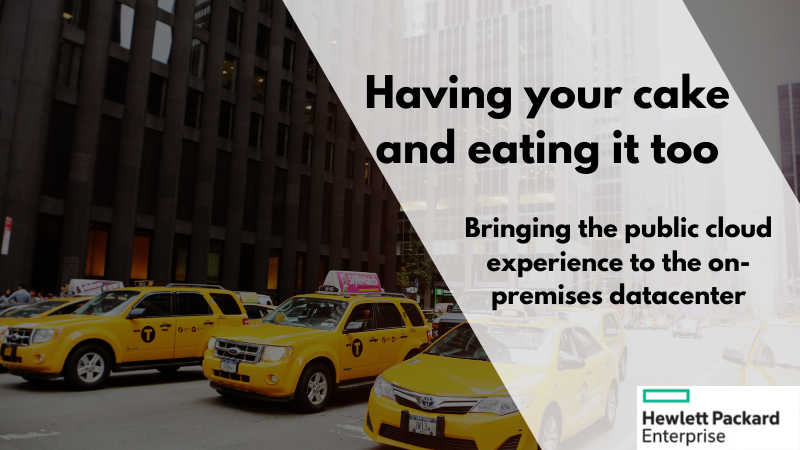 Bringing the public cloud experience to the on-premises datacenter
Once upon a time, the term cloud meant public cloud, and many commentators thought it would remove the need for enterprises to run their own servers or locate infrastructure in their own choice of datacenter. But over the past few years, the word hybrid has emerged not just as an aspiration, but as the model of choice for most enterprises.
Although public cloud offers great scalability and flexibility, the fact is that in this model, the service provider makes many decisions on the customer's behalf; for enterprises that need to know how and where their data is being located, hosting on-premises is still a desirable option. Hybrid cloud gives enterprises the flexibility to choose where to place each workload depending on that individual workload's requirements.
But how unified are these different venues today? Public cloud is by its very nature consumed in an on-demand manner, giving it a reputation for scalability and flexibility. On-premises infrastructure has traditionally been procured in a fixed capacity for a fixed price, which is inflexible compared with public cloud but does give reassurance of data security.
In this report, we examine the typical enterprise experience of cloud based on a survey of 1,001 enterprise IT decision-makers and find that on-premises deployments must be more flexible and pay-as-you-go than they once were to really let enterprises have their cake and eat it too.
DO YOU WANT TO LEARN MORE? CONTACT US!