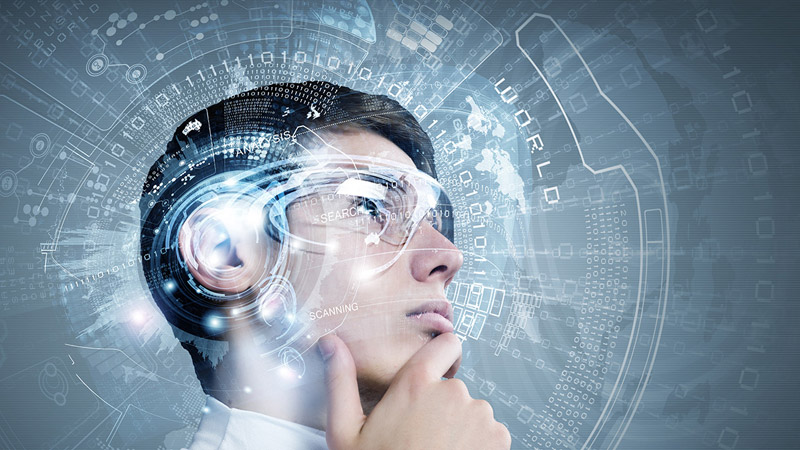 Artificial intelligence: the time has come
Canada may be a world leader in artificial intelligence research, but Canadian companies are still dragging their feet when it comes to investing in AI. This has to change, and fast, according to a recent Léger study conducted for NOVIPRO.

According to the second edition of IT Trend Perceptions in Canadian Large and Medium-Sized Businesses, a study by NOVIPRO published on February 5, 2018, just 23% of Canadian businesses plan to invest in artificial intelligence by 2020.

While 88% of business leaders anticipate making significant investments in IT over the next two years, artificial intelligence only ranks fourth on their list of priorities, behind infrastructure (52%), business solutions (43%) and professional services (39%).
No time to waste
Éric Cothenet, Director of Technology Solutions at NOVIPRO, says Canadian companies need to get onboard if they want to stay competitive. "Generally speaking, Canadian private companies are about five years behind in IT," says Cothenet. "When it comes to artificial intelligence, the gap is even wider. In 2016, the United States accounted for 66% of the world's investment in AI. Today, they invest 10 times more than we do, and this difference runs into the billions of dollars."
Meanwhile, the Chinese government has been racing to catch up. Last summer, it launched a massive investment to encourage its businesses to embrace AI. China aims to become the world's leading centre of AI innovation by 2030, and expects the value of its AI industry to grow to some $150 billion.
Unexploited resources
For now, Canada remains a world leader in AI thanks to our prestigious research centres, like the University of Montreal's MILA (Montreal Institute for Learning Algorithms), the University of Toronto's Vector Institute and the Alberta Machine Intelligence Institute (AMII) at the University of Alberta. These centres attract some of the most brilliant minds on the planet, like Yoshua Bengio, AI specialist, founding director of MILA and a global pioneer in the field of deep learning.
Unfortunately, Canadian private companies have been slow to take advantage of these valuable resources. "These centres receive funding from large American corporations like Google, Facebook and Microsoft," says Cothenet. "By contrast, Canadian businesses invest little in the developing products directly related to artificial intelligence."
Yoshua Bengio sounded the alarm in October 2017, warning that if Canada failed to produce its own big players in AI, it would lose talented workers and patents to the United States. "The big companies setting up shop in Montreal are a definite boon to the local AI ecosystem, but in a few years' time we will need Canadian players to lead the country to success on the international stage," Bengio told The Canadian Press.
Investing in innovation
Organizations in Quebec see few immediate practical and cost-effective benefits from implementing AI. This explains why they still look at artificial intelligence as a long-term project. "In IT, a lot of technologies come and go in a flash," NOVIPRO's Éric Cothenet explains. "Technologically mature companies would rather wait to see the real benefits before adopting a new technology."
In some ways, AI is already present at these companies, working behind the scenes to protect their data and improve their operations. "For example, AI plays an invaluable role in security and operational intelligence software," Cothenet says. He is quick to point out, however, that that the software being used is produced in the United States.
Taking the first step
Canadian businesses wanting to take their first step toward AI innovation can start with something as simple as emailing Canadian research centres; a simple exchange might just lead to a successful public-private partnership.
"Decision-makers need to remember that new product development is driven by research, and it's important to invest in innovation. The resources are out there! Contacting them is the best way to get the ball rolling," Cothenet concludes.