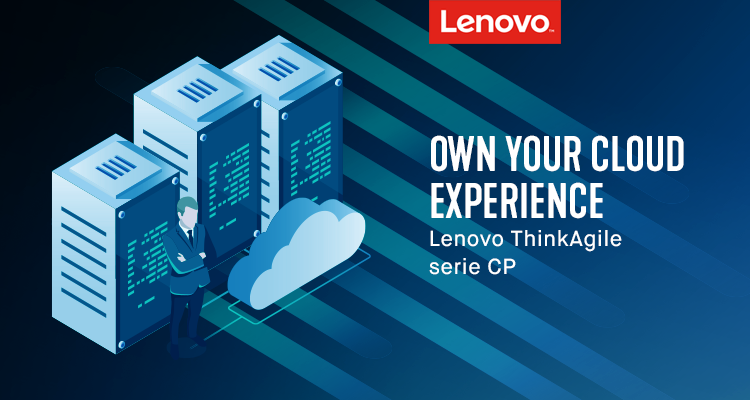 A Cloud That Goes Above And Beyond
What if you could have the cloud experience that's exactly right for your business? Well, now you can.
Lenovo ThinkAgile CP Series, powered by Intel® Xeon®Scalable processors, is a secure private cloud that finally lets you own your enterprise cloud experience. It allows your business to deliver new applications fast. Explore how you can enhance IT agility without giving up control or adding complexity.
Simplicity – Remove roadblocks and empower project stakeholders with self-service.
Agility – Proactively mange IT capacity with a turnkey solution that deploys in minutes.
Transformation – Optimize your enterprise IT operations with more productivity.
ThinkAgile CP Series was purpose-built to empower project stakeholders with resources they can control. Learn how you can directly address 5 of the toughest challenges IT leaders face in this document.