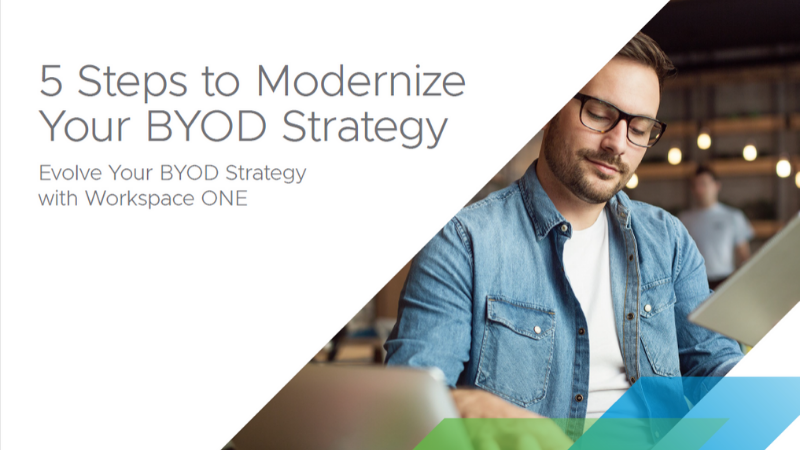 5 steps to modernize your BYOD strategy
Many companies have implemented a BYOD strategy with the minimum requirement to protect company information while allowing employees to choose their own device. However, many users are still concerned about their privacy and are either unsatisfied with their BYOD experience or choose not to access corporate resources on their device at all.
As the desire for device choice continues to grow, now is the time to modernize your BYOD strategy. While security still remains top of
mind, prioritizing user privacy and experience will lead to a successful BYOD program.
This eBook outlines the five best practices business leaders and IT professionals are taking to ensure successful BYOD programs in their organizations.
Do you want to learn more? Contact us!